About Our School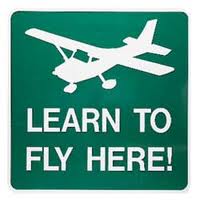 A Proprietary School With 52 Years Of Experience
We are currently certified in Missouri as one of the few proprietary flight schools to be Board of Education approved by the Missouri Department of Higher Education.
Operating as a State Board of Education school requires that our instruction meets strict FAA guidelines and must follow an FAA approved syllabus. Maintaining this certification demands a high level of accountability to the FAA.
---
How This Benefits You
---
For the career-minded student, our flight school offers high quality training delivered in fewer hours, and greater marketability in the workforce.
For those who simply want to fulfill a desire to learn to fly, you benefit as well because the same high quality instructors, aircraft, and curriculum are available at a more relaxed pace through our Part 61 program.
---
---
St. Charles Flying Service has been approved to offer Veteran's Benefits through the Montgomery GI Bill and Post 9/11 Bill for more than 50 years. Veterans who qualify for these benefits are eligible to receive 60% reimbursement for any training done once they obtain their Private Pilot Certificate.
Get Started Today!
St. Charles Flying Service has successfully utilized Jeppesen Sanderson training materials for over 25 years.
We teach all ratings in airplanes. These include:
Sport Pilot
Private Pilot
Commercial
Instrument
CFI
CFII
Multi I
Multi II
ATP
For more information about the process of learning to fly, contact: mark@stcharlesflyingservice.com