Welcome!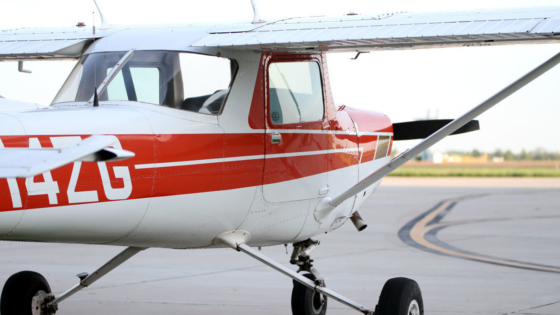 Since 1968, St. Charles Flying Service has helped thousands of people reach their professional and recreational aviation goals. Our flight school is the only FAA Approved Part 141 Flight School in The St. Louis Metro Area, offering flight training in single and multi-engine aircraft from Light Sport to Airline Transport Pilot, ground school courses, VA approved flight training utilizing your GI Bill and more. At St. Charles Flying Service you'll get superior training from highly-trained instructors in a friendly, professional environment. Stop Dreaming and Start Flying, at St. Charles Flying Service.

Click to Schedule Your Introductory Flight Lesson Today!
2019 Flood Update
We have returned to St. Charles County's Smartt field!
Our flight operations, line service, and office administration departments are temporarily operating out of the airport administration terminal building while our permanent location undergoes flood recovery efforts. Our Maintenance department is wrapping things up at 1H0 in Creve Couer, and our whole team should soon be reunited at KSET.
Groupon and Intro Flights
We have resumed our extremely popular low-priced introductory flight lessons.
Sign up to fly on or after September 1st. Purchase a voucher, then click the
Schedule Introductory Flight button above.
Flight Training Loans Available
Wondering how to finance your training?
Here are several options to investigate.
SCFS Financing through SURV Credit
Aircraft Owners and Pilots Association (AOPA) Financing
Full Service Fuel
Aviation Weather

Click for local area METAR and TAF