Welcome!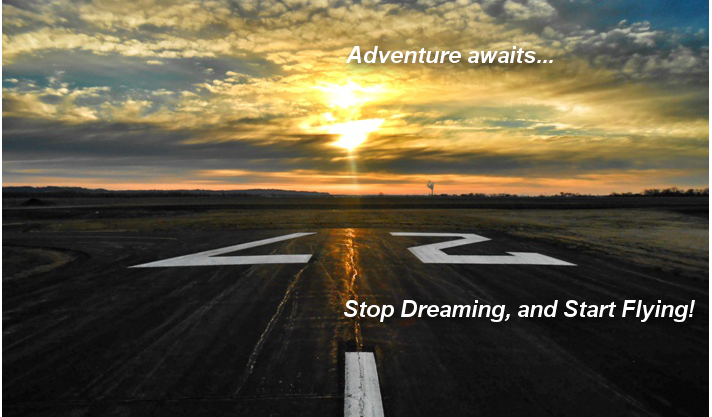 Since 1968, St. Charles Flying Service has helped thousands of people reach their professional and recreational aviation goals. Our flight school is the only FAA Approved Part 141 Flight School in The St. Louis Metro Area, offering flight training in single and multi-engine aircraft from Light Sport to Airline Transport Pilot, ground school courses, VA approved flight training utilizing your GI Bill and more. At St. Charles Flying Service you'll get superior training from highly-trained instructors in a friendly, professional environment. Stop Dreaming and Start Flying, at St. Charles Flying Service.

Click to Schedule Your Introductory Flight Lesson Today!
Coronavirus (COVID-19) Update
Introductory Flights Suspended
With the need to practice social distancing, prevent gatherings of 10 or more people, and to protect our employees and customers due to the COVID-19 outbreak we have made the difficult but necessary decision to suspend all introductory flights until at least May 1st.
We Are Open For Business
We are still open on a limited basis, so if you want to begin your flight training and start taking flying lessons or if you have any questions please email Dave Henke at dave@stcharlesflyingservice.com or Doug Tang at doug@stcharlesflyingservice.com or call us any day from 10:00 am to 3:00 pm at 1-800-447-6066. We thank you for your patience and understanding. We look forward to seeing you in the future.

Flight Training Loans Available
Wondering how to finance your training?
Here are several options to investigate.
SCFS Financing through SURV Credit
Aircraft Owners and Pilots Association (AOPA) Financing
Full Service Fuel
Aviation Weather

Click for local area METAR and TAF