Welcome!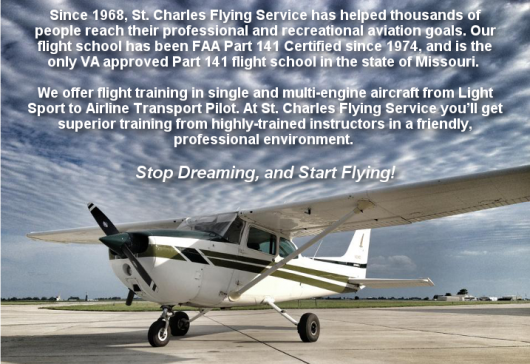 Click or Call to Schedule Your Introductory Flight Today!
 Airport Activity
Saturday June 14, 2014 was a very busy day at St. Charles Flying Service. From 9 am to noon we hosted the AOPA Rusty Pilots Presentation. About two dozen people showed up to learn what actions they can take to shake off the rust and get themselves back in the left seat!
Then at 6 pm we transformed the hangar to serve up food, drink, music, and conversation as we celebrated 40 years of ownership. St. Charles Flying Service may have opened its doors 46 years ago, but its successful operation has been due to the leadership provided by Dennis Bampton and his family.
AOPA AV8RS Program

Got a teen with an interest in aviation? Direct them to AOPA's AV8Rs program. AOPA AV8RS are the "pilots of tomorrow." To learn more about this teen-oriented program, click the image above. FREE membership for teens ages 13-18!
AOPA Flight Training Scholarship Program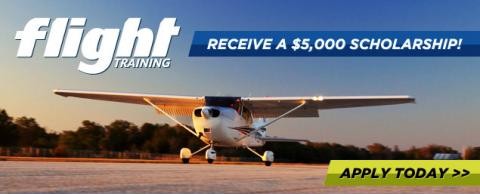 To help support outstanding student pilots, the AOPA Foundation will be awarding ten scholarships this year – nine will provide $5,000, and a tenth scholarship will award $12,000 to a student pilot pursuing an FAA sport, recreational, or private pilot certificate.
The recipients will be chosen based on merit, including previous accomplishments, ability to set goals, and demonstrated commitment to flight training and general aviation.
Application deadline is August 22.
Full Service Fuel
Aviation Weather

Click for local area METAR and TAF