Welcome!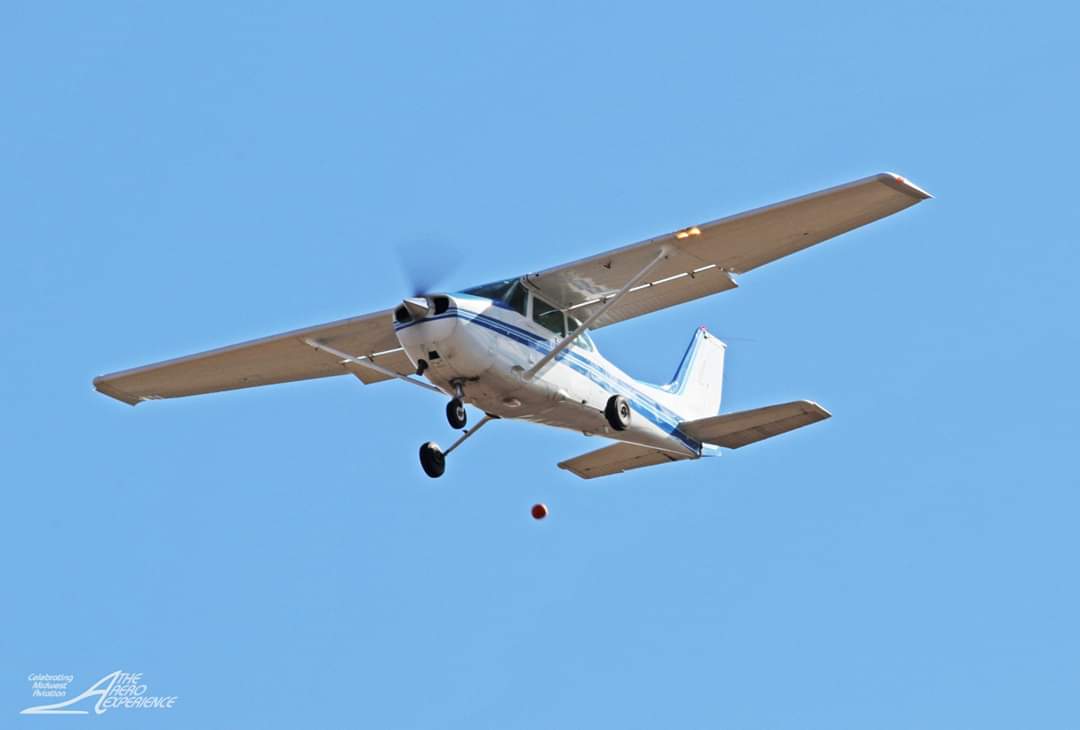 Since 1968, St. Charles Flying Service has helped thousands of people reach their professional and recreational aviation goals. Our flight school is the only FAA Approved Part 141 Flight School in The St. Louis Metro Area, offering flight training in single and multi-engine aircraft from Light Sport to Airline Transport Pilot, ground school courses, VA approved flight training utilizing your GI Bill and more. At St. Charles Flying Service you'll get superior training from highly-trained instructors in a friendly, professional environment. Stop Dreaming and Start Flying, at St. Charles Flying Service.

Click to Schedule Your Introductory Flight Lesson Today!
Pumpkin Drop News
A Smashing Success!
For details on who won plus pictures of the event, visit our Facebook page.
Winter Operations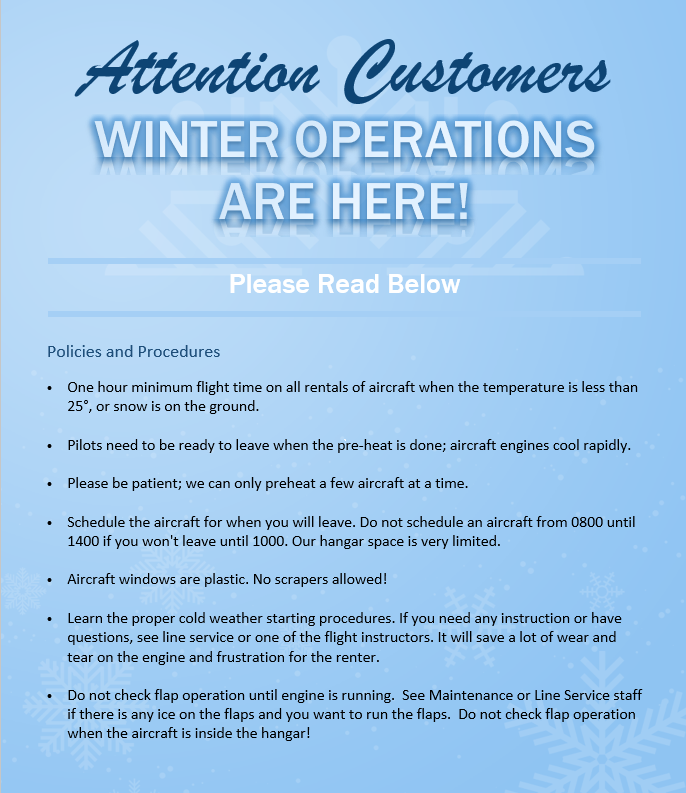 New Addition to the Fleet
Introducing the latest addition to our fleet. Having served our country in the Civil Air Patrol, N9506X is now ready to serve our customers. This Skylane is prime for instrument training or a cross-country trip. The GTN 650 touchscreen GPS is a breeze for setting up flight plans and approaches. The GTX 345 ADS-B In/out transponder and FlightStream 210 allow Bluetooth connections to iPad, tablet, or mobile devices to sync plans, view traffic and get weather.
2019 Flood Update
We have returned to St. Charles County's Smartt field!
Our flight operations, line service, and office administration departments are temporarily operating out of the airport administration terminal building while our permanent location undergoes flood recovery efforts. Our Maintenance department has returned as well, and are operating out of several KSET hangars.
Groupon and Intro Flights
Now that the waters have receded, we have resumed our extremely popular low-priced introductory flight lessons. Sign up to fly! Purchase a voucher, then click the
Schedule Introductory Flight button above.
Flight Training Loans Available
Wondering how to finance your training?
Here are several options to investigate.
SCFS Financing through SURV Credit
Aircraft Owners and Pilots Association (AOPA) Financing
Full Service Fuel
Aviation Weather

Click for local area METAR and TAF