Multi-Engine
St. Charles Flying Service offers various accelerated multi-engine courses ranging from the Multi-Engine rating, Multi Instructor and Commercial Multi rating.
The courses are completed in four to five days and attendees are directed to motels and other activities near our facility. We can provide transportation from St. Louis Lambert Airport and once enrolled, we can arrange for a rental car if necessary to commute between motels and the St. Charles County Smartt Airport.
Training is provided using our twin engine Beech 76 Duchess with 180 horsepower engines.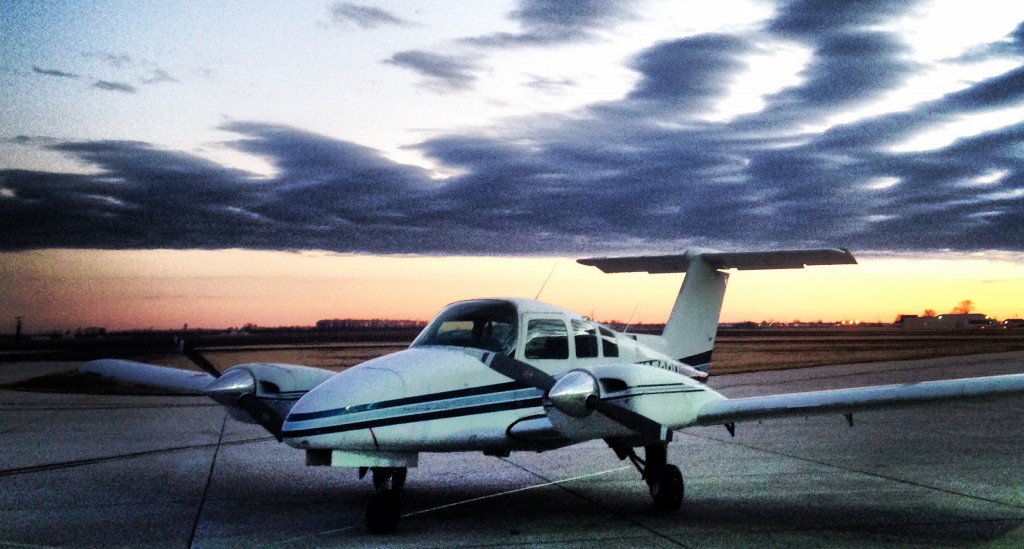 Click Here
to download our multi-engine training and information packet.
Currently we provide 5 hours of dual one on one in the airplane, 5 hours of one on one ground school, 1.5 hours of solo aircraft to take the check ride, and the cost of the examiner administering the check ride. All this for only $3,670.93 when paid in advance. (Tax included)
Any instruction needed in addition to that included in the package will be billed at the same discounted rate. For details, scheduling, or answers to your questions call our Lead Dispatcher Dave Henke at 1-800-447-6066 Monday thru Friday 8 am to 4 pm CST or email him at dave@stcharlesflyingservice.com.
Fuel Surcharge varies and will be added too or subtracted from the above listed rates based on cost of fuel at time of service.