Aerial Advertising

Aerial Advertising Works!
We can tow aerial ads over outdoor events to announce birthdays, anniversaries, and special promotions for your business. We will make up the banner to say what you want and tow it when and where you want it towed.
Customers have had us tow their messages over fairs, concerts, picnics, golf outings, football and baseball games, parades, highways, river and boat activities, and other outdoor events.
And they do get noticed – a 2012 election season banner we towed made it all the way into a portion of Jay Leno's opening monologue on The Tonight Show!
The cost is $400.00 per flight hour, with a $100.00 set up charge for the banner message. Unless you order a custom banner (see below), your message is created from five-foot high red letters and numbers. The maximum number of characters we can tow is 39, not including spaces. By reference, the banner in the image at the top of this page contains 33 letters. And that heart really exists! It counts as a letter: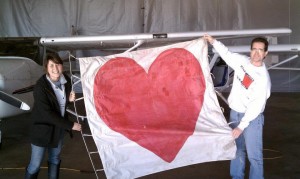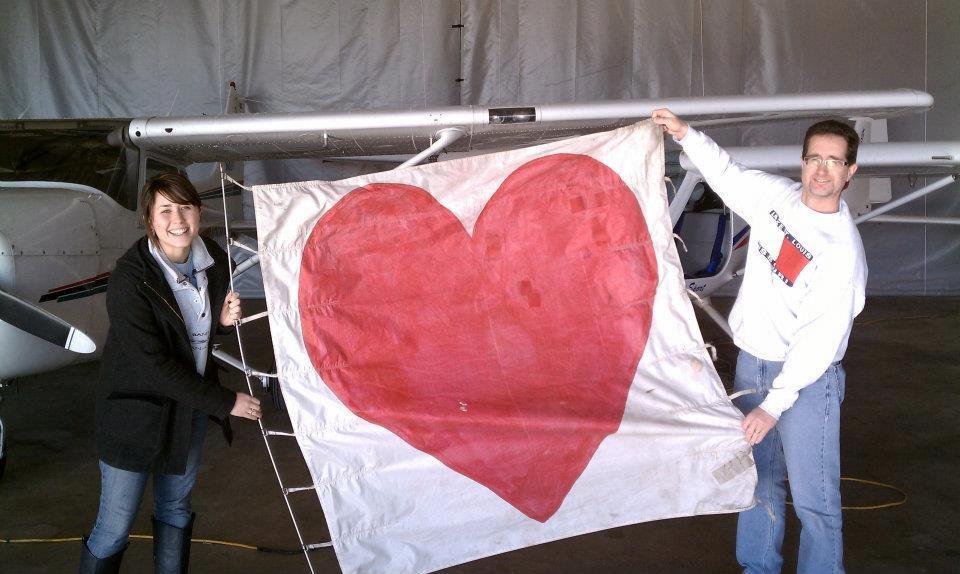 Custom Banners
Special personalized banners are available at an extra  cost and are provided by Aircraft Aerial Banner MFG.